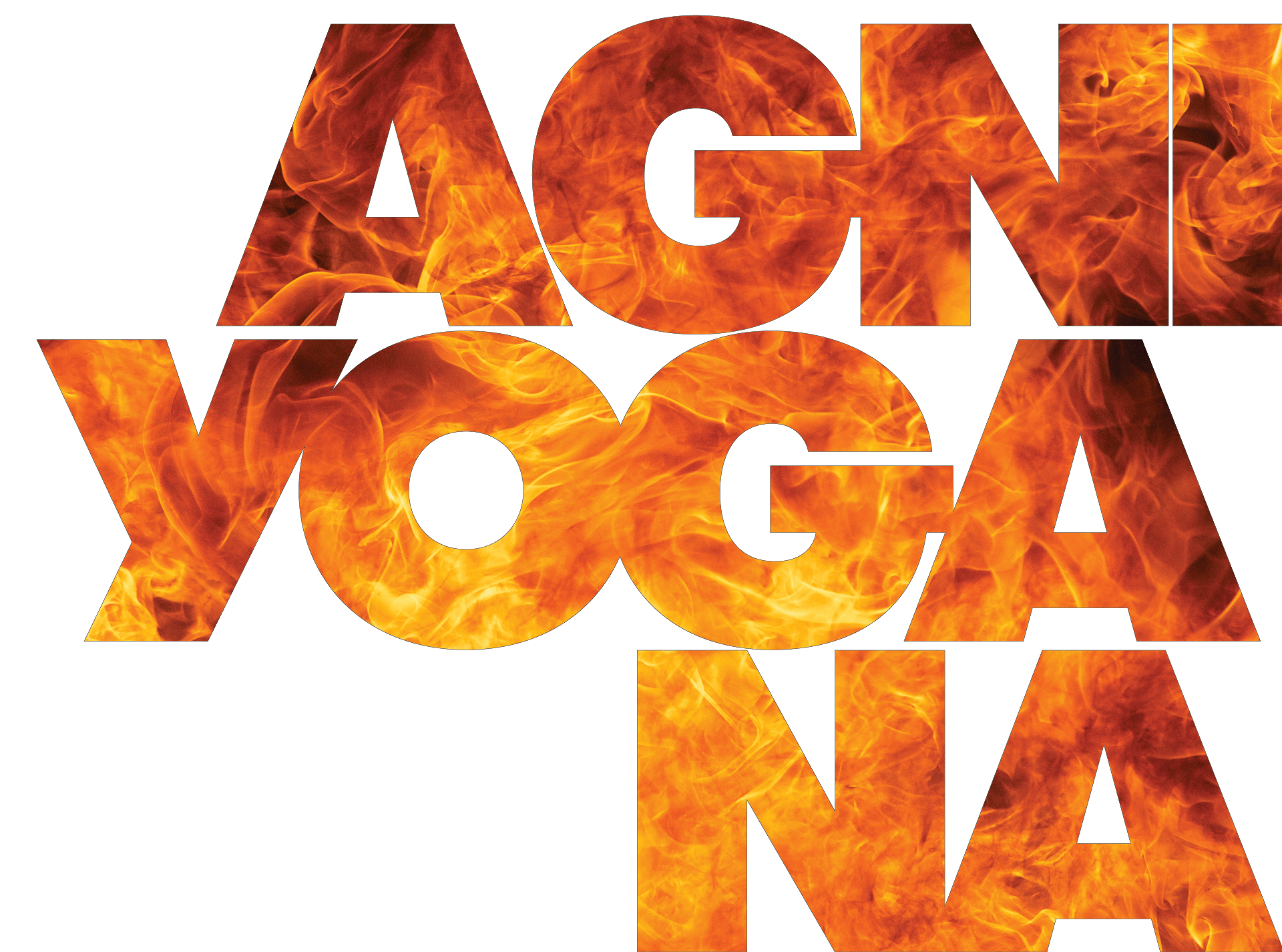 AGNIYOGANA is a meditative inquiry into the lost art of classical Hatha Yoga. Offering an experiential collage of action and stillness, light and darkness, sound and silence, AGNIYOGANA explores the richness of traditional Hatha Yoga teachings.
AGNIYOGANA takes the viewer on a journey through time and space to rediscover the inner dimensions of Hatha Yoga and the true meaning of "yuj,"(yoga).
Our documentary film begins with a visual and aural initiation. The journey inward then explores the key requirements of Hatha Yoga: Firmness of mind; the importance of faith; the necessity of a qualified teacher; skillful moderation; the methods to restrain the senses; and the practice of universal equanimity.
Throughout the film we examine the microcosm of the internal self in relation to the macrocosm of the elements, seasons, time of day, and other external forces of nature. The narrative is woven together through commentary, wisdom, and insight from those who continue to uphold and live by the ancient ways of yoga. Throughout, AGNIYOGANA offers rarely seen glimpses of traditional Hatha Yoga practices as expressed by modern day yogins.
AGNIYOGANA is a meditation.
AGNIYOGANA, the film's title, refers to the yoking of one's own inner fire. This inner fire is what transmutes and transforms every living being so they may become more fully awake, vibrant, and alive.
The commentary on the Vedas known as the Satapatha Brahmana states: Then…when about to speak the morning prayer, he yokes the fire altar…and when yoked, he obtains all wishes." (9:4:4:1). So how does one yoke the fire to obtain our wishes for ourselves and humanity? This question is the basis for my lifelong inquiry into Hatha Yoga.
As I studied the classical texts and systems of Hatha Yoga, and travelled the globe meeting those who were adept in the traditional forms, I saw the great potential of a film that illuminated the holistic practices of Hatha Yoga through the words and experience of authentic practitioners.
We needed to go back to the roots. To reveal these traditional practices to others so they may be remembered and once again shared with a world in need. To light the fire of inquiry in the next generation of spiritual aspirants.
The tagline of AGNIYOGANA, "Lower the Head and Invoke the Fire," is an invitation to bow to the fire within each of us. 
Emma Balnaves, April 2019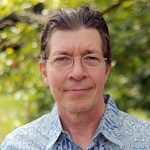 Dr. Robert Svoboda
Author, Speaker, Teacher and Practitioner of Ayurveda, Jyotish, Tantra and allied subjects
"Control of fire is what makes us human, and yoking that fire judiciously is what permits us to transcend our human limitations. The many varieties of yoga all entail transmutation of our inner fire. As today's world relentlessly commodifies everything it touches, including yoga, the need for reminders of what yoga really is, and how it can transform lives in our urban jungles, becomes ever more critical. Fortunately, as this film illustrates, genuine traditions still exist, and serious individuals still follow them, as can anyone who is willing to invest the time and energy to awaken and cultivate the fire within."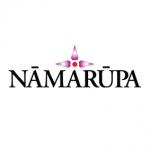 Namarupa
Categories of Indian Thought
There are many films about Hatha yoga— how is your film different? The idea of making this film evolved over the last ten years as I witnessed widespread confusion growing around the term 'Yoga', and how increased commercial pressure and was leading to slow degeneration of the practices taught in its name. I saw the great potential of a film that illuminated yoga's original traditions and holistic practices through the words and experiences of authentic practitioners.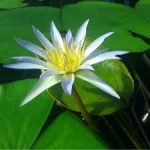 Carole Migalka
@carole_migalka
"Forty-four million posts showing varied states of acrobatics and gymnastics symbolise a steady decline of the term yoga. Worship of external achievement has the word tacked on to everything from aerial to paddleboard and the name "Hatha Yoga" confused with a style rather than a science."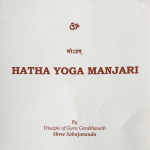 Shri Sahajananda
Based on' Shri Sahajananda's Hatha Yoga Manjari
"The scholar may tell you the meaning of the word, but it is the Guru that will take you to experience the meaning of the word since it lives in him while it is devoid within the scholar"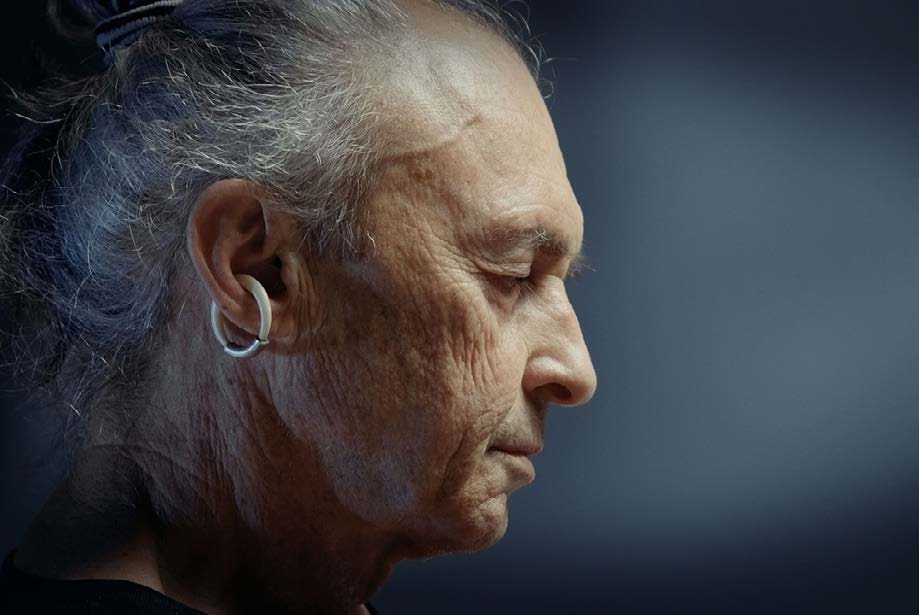 Sundernath (Shandor Remete)
Lineage: Nath Sampradaya
Origin: Hungary
Filmed on Location: Hendon Studios, South Australia
Sundernath (Shandor Remete) was fortunate to be born into a household at the southern eastern tip of the great Hungarian plain where the art of yoga was a daily presence. From this seed his destiny on the path of yoga unfolded. He is an initiate of the Kanpatha Hatha Yogins of Nepal, descendants of Sri Gorakhnath and his Guru Sri Matsyendranath. These great Yogins, were the forefathers of Shadanga (six-limbed) Yoga, the heart of which is Hatha Yoga – the science bestowed on humanity by Adinatha (the Lord Shiva).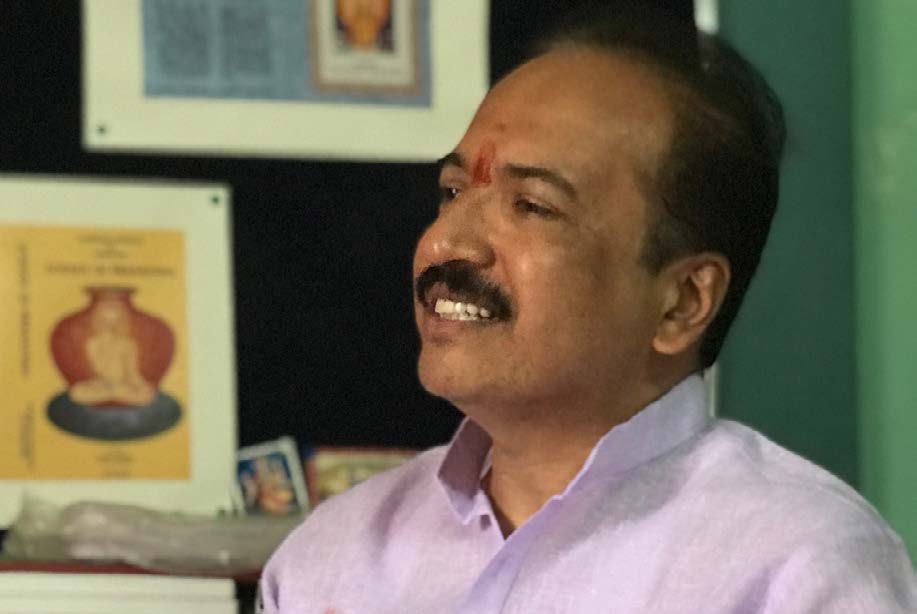 Dr. Manmath Gharote
Lineage: Hatha Yoga
Origin: Lonavla, India
Filmed on Location: Lonavla Institute, Lonavla India
Dr. Manmath Gharote is the Director of The Lonavla Yoga Institute in India. He was born and brought up in the Kaivalyadhama in an atmosphere and conditions devoted to yoga and was inspired to specialize in yoga through his tremendous respect for Swami Kuvalayanandaji. He is fully devoted to the field of yoga and committed to fulfill the mission of The Lonavla Yoga Institute, continuing to further the task which was left as a legacy to him by his beloved father Dr. M. L. Gharote.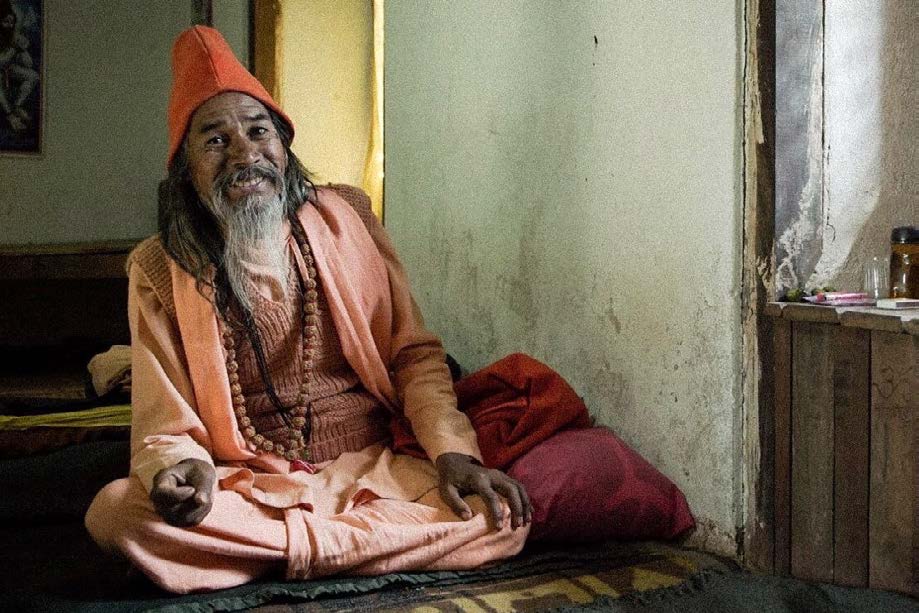 Yogi Narinath
Lineage: Nath Sampradaya Vamsa
Origin: Jumla, West Nepal
Filmed on Location: Pashupatinath Temple, Kathmandu Nepal
Yogi Narinath is a yogi and hermit from the Nath tradition of Gorakhnath. He was the caretaker of the famed Gorakhnath shrine in the heart of Nepal at the ancient mirgasthali (deer park) and now the retired mahant of the Goraknath Temple.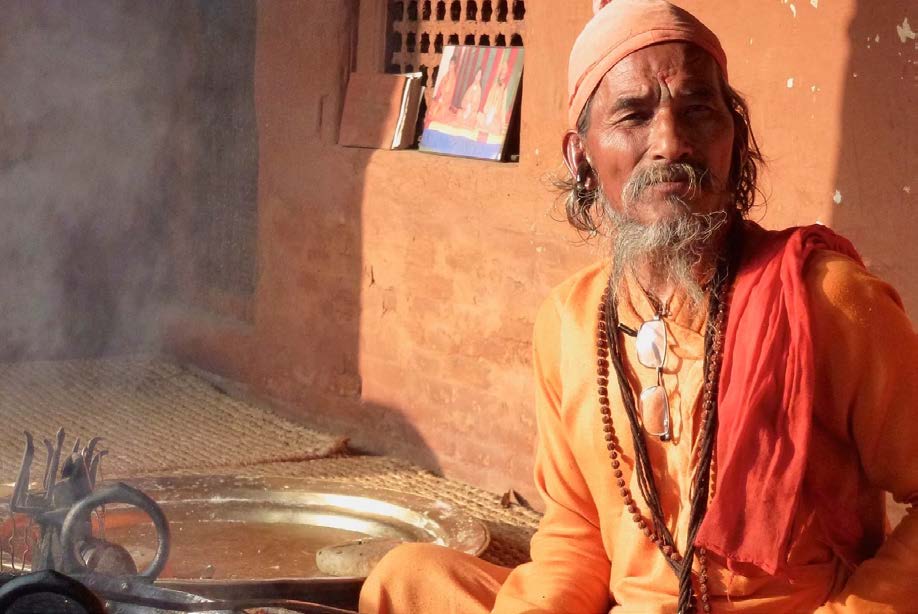 Yogi Shirshnath
Lineage: Nath Sampradaya
Origin: Gulmi, Nepal
Filmed on Location: Gorakhnath Temple, Mrigasthali, Kathmandu, Nepal
Yogi Shirshnath is a yogi of the Nath sect and he is serving as the Mahanta of Gorakhnath Temple, Mrigasthali. Located near the famous temple Pashupatinath.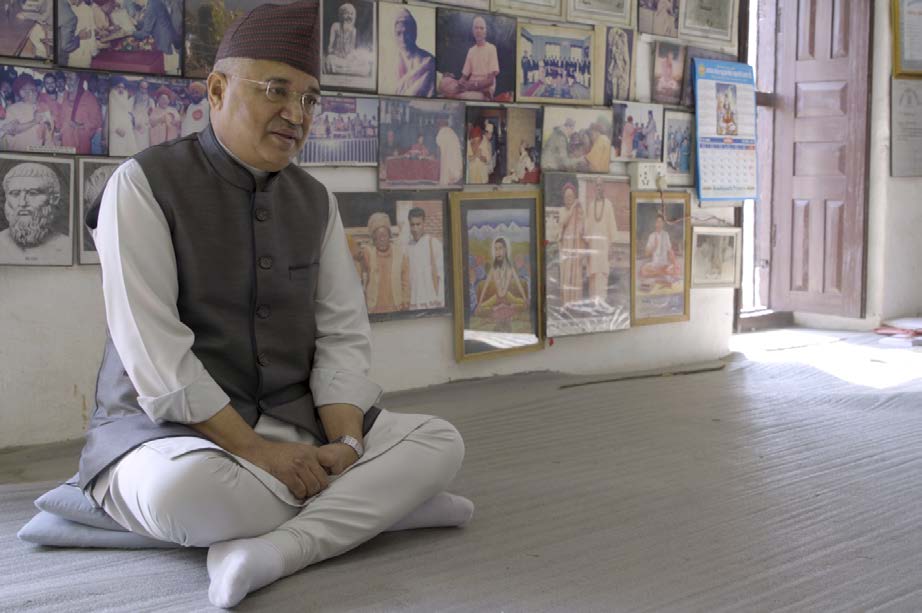 Dr. Govinda Tandon
Title: Former Member Secretary of Pashupati Area Development Trust
Origin: Nepal, Kathmandu
Filmed on Location: Pashupatinath Area, Kathmandu, Nepal
Dr. Govinda Tandon is a leading scholar of Nepali history, Culture and Archaeology. He has spent eleven years as the Treasurer and Member-Secretary of Pashupati Area Development Trust, a holy site of the Hindus worldwide. Also a well-known figure of Dharma and spirituality in Nepal, he has published various books in Nepali and English, including recently Thoughts for Superb Living (2016) and Masterly Living (2017). He is the founder and Chairman of Thoughts For Superb Living (The Real Life Making Movement) and Chief Patron of Manav Seva Ashram.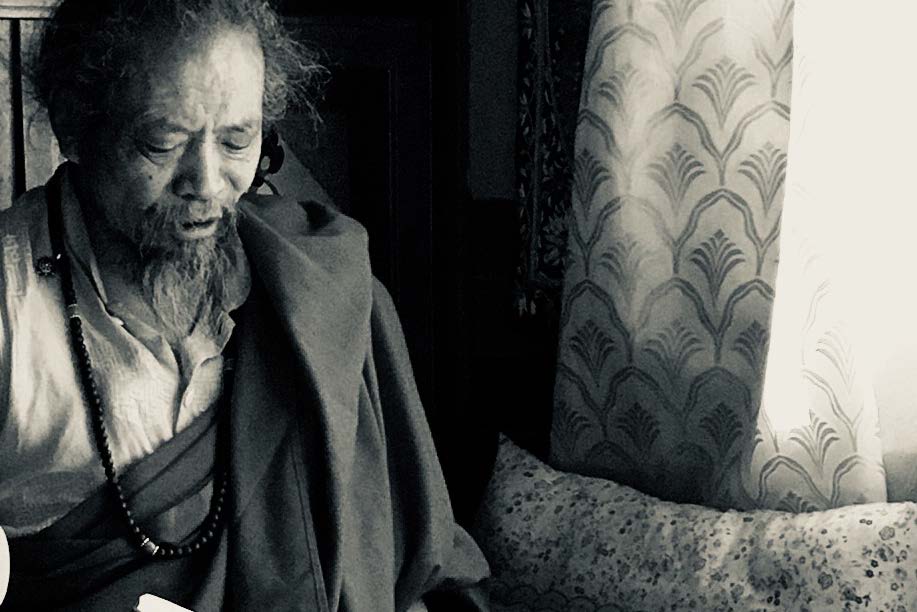 Dordzin Dondrup Palden Rinpoche
Lineage: Drikung Kagyu
Origin: Drikung Kagyu
Filmed on Location: Boudhanath District, Kathmandu, Nepal
Dordzin Dondrup Palden Rinpoche is a Drikung Kagyu scholar and senior yogic retreat master who lives in a semi-permanent mountain retreat in the southern Himalaya. He is a leading instructor for Drikung retreat practitioners, especially at the important Lapchi retreat center in eastern Nepal.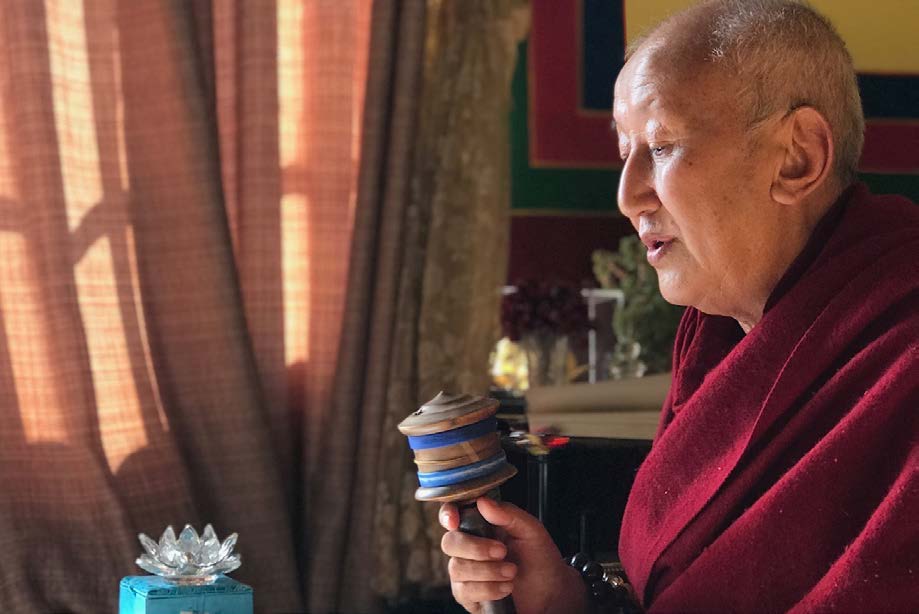 Nubpa Konchok Tenzin Rinpoche
Lineage: Drikung Kagyu
Origin: Drikung, Tibet
Filmed on Location: Nayapati, Rinchen Ling Gompa, Kathmandu, Nepal
Nubpa Konchok Tenzin Rinpoche is the 12th Nubpa Rinpoche of the Drikung Kagyu lineage. While still in his mother's womb, he was recognized by H.H. the 34th Drikung Kyabgon Konchok Tenzin Shiwai Lodro as one of the six important reincarnated lamas who looked after the Drikung Thil Monastery.
Ani Chonyi Zangmo
Lineage: Nyingma-Pa
Origin: Shegatse, Central Tibet
Filmed on Location: Ewam Gompa, Pharping, Nepal
Ani Chonyi Zangmo is a Tibetan Buddhist nun and teacher at the Ewan Ani Gompa in Pharping, Nepal.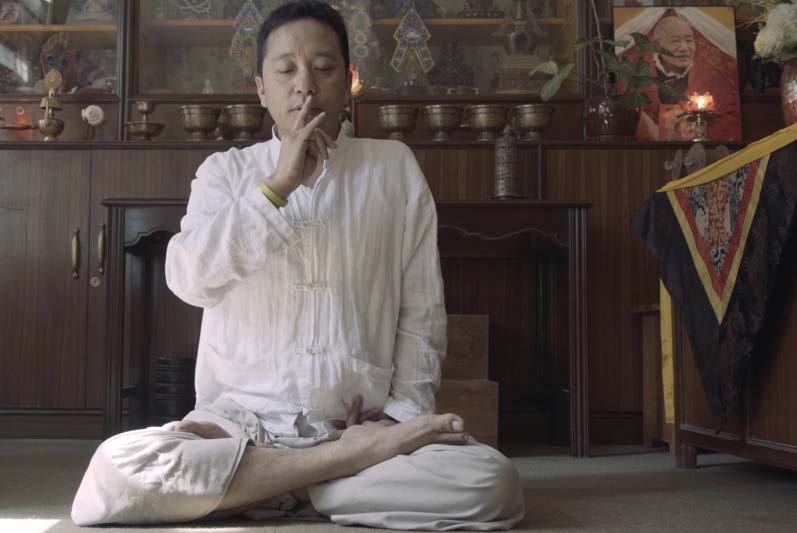 Dr. Sherab Tenzin
Lineage: Nyingma
Origin: Easter Bhutan
Filmed on Location: Boudhanath District, Kathmandu, Nepal
Dr. Sherab Tenzin is a Bhutanese Doctor and Master of Traditional Tibetan Medicine (Sowa Rigpa). This ancient Himalayan knowledge of healing is based on centuries of experience, a systematic, logical approach which gives the complete understanding of inner body and its relation with the outer environment. His father who was a Dorji Lopon (Vajra Master), was an emanation of a great yogi from PemaKod, Tibet. Dr. Sherab received many teachings and transmissions from many important masters from Kagyu and Nyingma lineages. He has degrees in Tibetan Medicine and Surgery. He is the founder and director of Pure Vision Sorig Healing and Research Center in Nepal.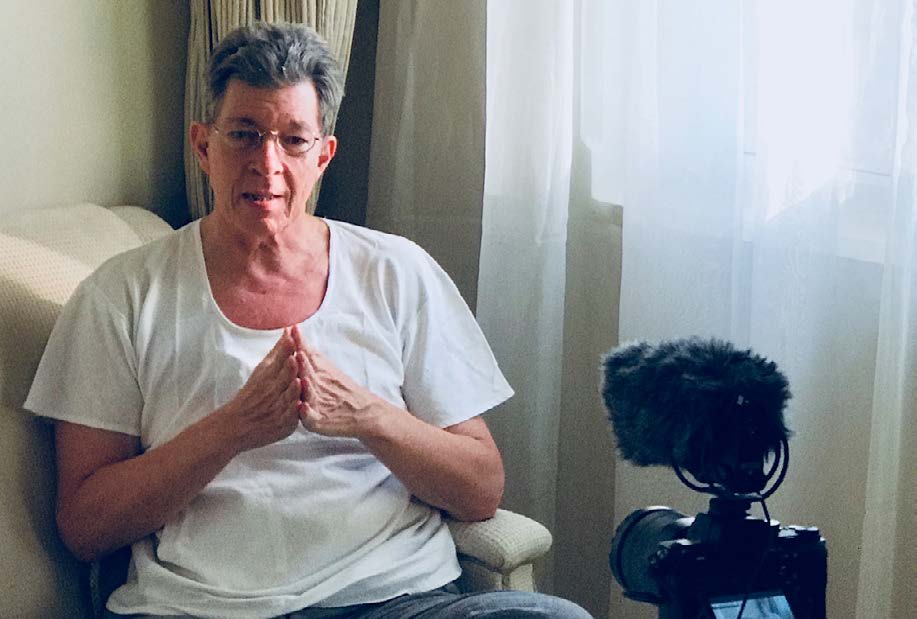 Dr. Robert Svoboda
Lineage: Sampradaha, Sampradaya
Origin: Texas, United States
Filmed on Location: Mumbai, India
Dr. Robert Svoboda is one of the first Westerners to graduate from a college of ayurveda and be licensed to practice ayurveda in India. He is the author of 12 books and often speaks on ayurveda, jyotish, tantra and allied subjects around the world.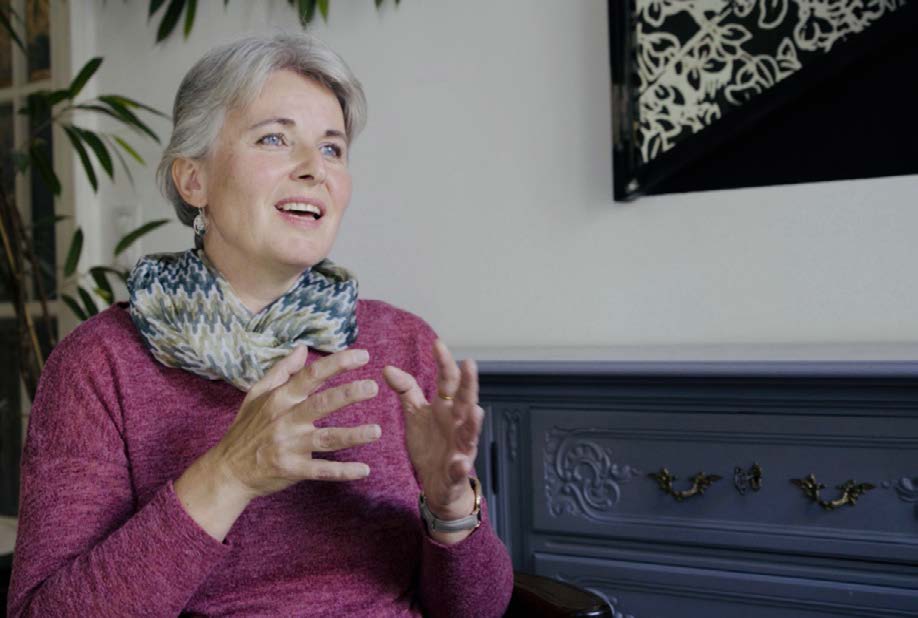 Dr. Martina Ziskova
Title: Neurologist/ Ayurveda Practitioner
Origin: Jicin, Czech Republic
Filmed on Location: Budapest, Hungary
Dr. Martina Ziskova is a Czech ayurvedic doctor. Besides working with people on almost all continents, she writes extensively and is a former editor-in-chief of Light on Ayurveda Journal (now Ayurveda Journal of Health). Her current work and life journey is bringing her deeper into the psychological and energetic aspects of ayurveda and yoga with a quest to get to the core issues of who we are, how we function and what we need as individuals and society.
I sat there watching Agniyogana spellbound. From the first moment when Shandor's resonating voice began, the shot of the clouds and the running water pierced straight through me. I enjoyed the structure of the film, with each of the steps being made so clear as well. Overall for me it was a brilliant experience and I actually look forward to seeing it again for another exposure to pick up some more of the detail.
Lara Damiani
@think_films_
How absolutely magical to see this incredible project come together - the vision, music and sound. Congratulations to Emma and her team on an amazing effort making this film which has been a wonderful insight into a fascinating world.
AgniYogana is a visual masterpiece capturing the extraordinary lives and oldest traditions of Yoga through the eyes and words of the worlds most knowledgable teachers. Incredibly moving and deeply informative, AgniYogana has given us a glimpse into where yoga has lost its way in the west, but how the tradition has been protected and preserved in the east. Hopefully this film creates a barometer and a guiding light for teachers and students of this timeless lineage to work within.
Agniyogana is energizing and inspiring. It expresses the essence of real Yoga through beautifully filmed sequences of scenery and imagery, narration, and thoughtful interviews. It breathes and has good rhythym throughout it's journey.
Krishna Das
@krishnadasmusic
This film is a stunningly beautiful, inspiring, revelatory journey into the deep roots of Yoga. It sheds light on the foundational truths that we need to embrace in order to live a life that is in harmony with the Universe inside and out.
Juliette Sales
https://www.imdb.com/name/nm0758118/
As a French screenwriter, with over 15 scripts brought to the screen, I am writing regarding "Agniyogana", written and directed by Emma Balnaves. I would like to express my support for this film which explores the richness of the Hatha yoga tradition, the daily traditional practices and how this ancient art can be realized today. Emma takes us on a journey that speaks to, and touches, us all. Yogini or not. This is because she has made a movie about life. How to experience and respect this sparkle of energy that has been passed on to us, with as much awareness as possible. I therefore can only recommend "Agniyogana" to the attention of all distributors and exhibitors worldwide.
Stunning and Inspirational. After watching this movie, I immediately wanted to see it again. The movies visual and music together engulfed my senses. The unique coverage of different spiritual practices, allows the viewer to have a deeper understanding of the practice and expanse of yoga.
One hour of deep insight into the true path of yoga with precious advices and informations for anyone interested or experienced in yoga. The attention to details is present through the whole journey and add to the richness of the experience. Very beautiful and inspiring!
You can watch Agniyogana in various ways
You can now watch Agniyogana via Vimeo on Demand. Follow this yogic journey in the comfort of your own home.
Community screening license
If you would like to host a screening of Agniyogana at your yoga studio, community centre or private event, we have three license types: 50 people or less, 51 people or more, or a premium license.
Further screenings and distribution details are currently being added.
To stay up to date with the latest news – sign up for our newsletter.
Director/Producer Emma Balnaves
Editor Lindi Harrison, ASE
Composers Marihiko Hara, Ryuichi Sakamoto
Executive Producers Judy Yu, David Lipsius, Emma Balnaves
Associate Producer Alexandra Gilbert
Assistant Editor/Online Editor/Colourist Danny Phillips
Sound Design/Editing/Mix Carlos Manrique Clavijo, Tom Heuzenroeder
Copy Editor John Evans
Production Consultant Katrina Lucas

Nepal/India
Principal Cinematography Umut Gunduz, Drew Stansbury
Additional Cinematography Tarun Jasani, Emma Balnaves
Nepal Sound Assistant Alexandra Gilbert
South Australia
Studio Yoga Shoot Hendon Studios
Cinematography 1st Dop Chris Hertzfeld, 2nd Dop Umut Gunduz
Gaffer Richard Rees-Jones
Trailer Editor Tania Nehme
Translators Champa Hundrup, Bharat Giri Ratna (Tibetan), Soni Mainali (Nepalese)
Transliteration of Interviews Champa Hundrup (Tibetan) Mila Productions (Nepalese)
Subtitles Jampa Monlam (Tibetan) Jorgen Gazmere (Nepalese)
Graphics Abra Remphrey (Detour Design)
Shiva Samhita translated into English by Rai Bahadur Srisa Chandra Vasu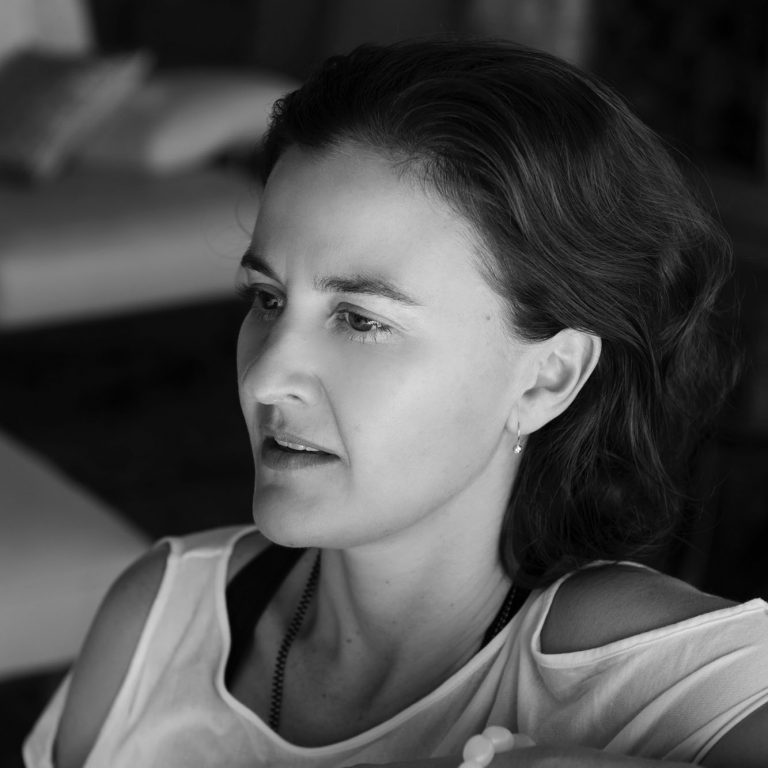 Emma Balnaves is the producer and director of AGNIYOGANA and an internationally respected teacher of the traditional forms and philosophies of Hatha Yoga. She has been teaching yoga since 1998.
Emma was introduced to yoga in her early teens when she became intrigued by the mystery of the practices and the feelings they evoked inside her. After studying visual communication, majoring in photography at university, and working in the creative arts in Sydney, New York, and London, Emma committed herself to a life of teaching yoga. Her early training began with a rigorous three-year apprenticeship at the Hatha Yoga Shala in Bondi Junction, Sydney, Australia.
After decades of in-depth study and research in yoga, Ayurveda, and other internal arts, Emma began incorporating the full spectrum of the yogic process in her teaching. AGNIYOGANA is her first film. She was inspired to create AGNIYOGANA as a way to share the essence of these teachings and bring greater understanding to all aspects of the practice.
Emma is the author of three publications, "Nataraja – the Lord of Multiple Forms," "Yoga for Women," and "Seasonal Mandala". She is co-founder and director of Shadow Yoga (a form of classical Hatha Yoga) and Nṛtta Sādhanā. Emma resides in Adelaide, Australia with her husband and teaching partner, Shandor Remete. shadowyoga.com
EDITING / COLOURIST / SOUND DESIGN & MIX
Lindi Harrison is a highly acclaimed editor of award-winning Documentary, Drama and Arts programs for local and international broadcast and cinema release. She has edited a range of award winning feature length documentaries and has been nominated for several awards, including an AACTA Award for Best Editing in a Documentary.
imdb.com/name/nm0365710/
Danny Phillips is an editor and colourist with over 15  years experience as a post-production professional. He has worked both nationally and internationally on projects ranging from small scale 3 minute micro-documentaries, to fully funded television broadcast series.
dannyphillips.com.au
Carlos A. Manrique Clavijo is a sound designer who has worked in several award-winning productions including fiction, documentary and predominantly, animation.
karu-karu.com
Tom Heuzenroeder is a Primetime Emmy Award nominated sound designer and has worked in film and television sound post-production for over 20 years in Australia and abroad. He ran a studio in Adelaide writing and recording music for commercials and corporate productions before turning to feature films and establishing a sound facility at the South Australian Film Corporation. He has been recognized for his sound design work with an AFI award and the Australian Screen Sound Guild's Andrew Plain Award for Best Film Sound Design.
imdb.com/name/nm0381928/
MUSIC
Marihiko Hara is a composer residing in Kyoto, Japan. His main interest is to compose serene silence in music and to pursue his own texture of sounds, through electric/acoustic sounds and field recordings.
marihikohara.com 
Our friend, Ryuichi Sakamoto, created a new piece of music for this film.
sitesakamoto.com
CINEMATOGRAPHY
Umut Gunduz is a UK based filmmaker. He has worked as a director, editor and cameraperson for major broadcasters (CA, BBC) and various international companies and organisations.
visionthingstudio.com

Chris Herzfeld is a filmmaker and the founder of Camlight Productions, specializing in high quality imagery. He was the cinematographer and co-Producer of the short film "Alistair' and has worked on five feature films.
camlight.com.au
Drew Stansbury is a multidisciplinary digital producer with more than 20 years experience in bringing digital products to life. He is an Executive Producer for 'I'm Content'.
imcontent.com.au
Thank you to our major crowdfunding donors
Gold Circle
Anna Krasnova
Anonymous
Caterina Hadjilias
Gerald K. Wu
Jennifer Burke
Karen Rinaldi
Mikhail Skigin
Shawn M Flot & Laurie Christomos
Silver Circle
Christopher J. Koenig & Leah M. Wingard
Janice Kramer
Judy Yu & Mark Horner
Julie Daily
Kathleen Moynahan
Lara
Patrick & Amy Sweeney
Shehab
Smadar Dvora Levy
Susan Turner
Supporter Circle
Amelie Strecker
Darin Betro
Deirdre S. Longo
Gary Mills
Helen Roth
Islington Yoga
Koyu Terasawa
Kristen Hazard
Martin Hunke
Miko Divan
Nicky Shinder
Paul Duncan
Richmond C. Dickson
Rosie Cardone
Shelle & Brian Ball
Steven Haun
Suzanne Cohen
Veronica Moore
AU$300 Donors
Alexandra Macdonald
Allison R
Andrew Nelson
AnneGro Egeberg
Ari Wenig
Bella Armstrong
Birgit Schoißwohl
Caterina Hadjilias
Catherine Halcomb
Costanza Manciani
David Malka
Dean Carson
Dianna Oles
Eugene J. Hunner
Gaute Waldow
Hatha Yoga Desha
Heidi Chew
Helen Mamas
Ian
Ivan Poletaev
Jeffrey
Jonny Nobleza
KaoriI Azuma
Kelly Doughty
Linda Della Maggiora
Mari Suwa-Whitehouse
Matthias Roth
Megan Troup
Michael Cooney
Mojra
Molnár Irén
Monique Ledesma
Natasha Almeida
Petr Růžička
Siva
Stepan Sydoruk
Thomas Hughes
Tillmann Pape
Tony Wu Jia Ye
Trevor Yoga
Yumiko Obata
AU$200 Donors
Akiko Ueda
Alexandra Gilbert
Almakiewicz Fabien
Amy Wong
Andrea Arriaga
Anita Dammacco
Anna Hawken
Anne Guillaume
Annika Lindberg
Brahman
Chiara Letizia
Chris McKenna
Christina Desser
Cody S.
Danielle Lee
Danny and Kathryn
Darcy
Dominica Kriz
Elaine Ormiston
Emily Connor
Fred Pockrass & Ina Pockrass
Gilbert Diêm Nga
Goldenmonkey Healing
Inbal Sinai
James Chiu
Kerstin Fooken
Kyra Marwaha
Lisa Simon
Lita Batho
Louise Goodvach
Manu Butterworth
Maria Veber
Maria-Christina Katsoulis
Maya.om
Megan Ahearn
Meidad Greenfield
Natalie Smith
Niki Kriz
Nikki Taylor
Oaklands IYC
Razi
Rebecca Barlow
Rebecca & Roland
Renee Punzi
Ron Van Der Ham
Ronen Cohen
Ruth McGuigan
Sachiko Niimura
Sandra Nicht
AU$120 Donors
Adela A
Aki
Alejandra Alsina
Alexis Armenakis
Alexis Colman
Alison Crook
Anon
Antonio Alemanno
Asheville School of Massage & Yoga
Cass
Cinthia García Romero
Colleen M. Taylor
Dahlia Strecker
Dasha Goricki
Dean Abt
Defne and Kokia Sparis
Dieneke Schram-Bijkerk
Eileen
Elisabeth Westre
Frøydis Elvestrand
Gloria Juárez
Invisible movements-Nermin & Nesrin Salepci
Jaymin Gansell
Jodi Sigsworth
John and Louisa Yu
John Barnes
John Sherburne
Juleigh Slater
Juliette Sales
Kaja Keil
Kavita Vora
Lakshmi Angela Norwood
Luke Featherston
Marie-Laure
Megan
Meghna Majmudar
Michiyo Domon
Mileva Krunic
Nicolet Montanus/ Shadow Yoga Nederland
Nili
Nimmi Kovvali
Nina Krylow
Noa Gottfried
Nozomi
Sabine Irawan
Shantala
Kelly Schalk
Steven & Jill
Teri Carson
And many thanks to all of the generous backers of our Kickstarter Campaign and at Donate.com for your support in bringing this project to life!
Thank you to the teachers and their students who supported the film through global studio fundraising events.
Asia
Japan
Akiko Ueda
Australia
Adelaide
Gary Mills
Central Coast
Peter Mulholland
Melbourne
Louise Goodvach
Peter Ujvari
Tanya Levy
Sydney
Juliet Williams
Natasha Almeida
Penny Cuthbert
Trevor Tangye
Canada
Quebec
Radhasri
Europe
England
Caterina Hadjilias
Karen Watson
Monique Ledesma
Pauline Morphett
Samantha Sculthorp
Tim Cummins
France
Alexandra Gilbert
Valerie Carretero
Germany
Daphne Strohmann
Michael Dolan
Holland
Nicole Montanus
Italy
Antonio Alemanno
Norway
Gaute Waldow
Russia
Andrey Galitskiy
Boris Voronin
Spain
Amelie Strecker
Ukraine
Andrey Rozhnov
Middle East
Israel
David Malka
Noa Gottfried
Ronen Cohen
Turkey
Defne Suman
New Zealand
Jaymin Gansell
Natalie Smith
United States
California
Catherine Halcomb
Chandra Easton
Cindy Lee
Judy Yu
Mark Horner
Scott Blossom
Shelley Massa Gooch
New York
Andy Matinog
Maya Smelloff
Oregon
Lita Batho